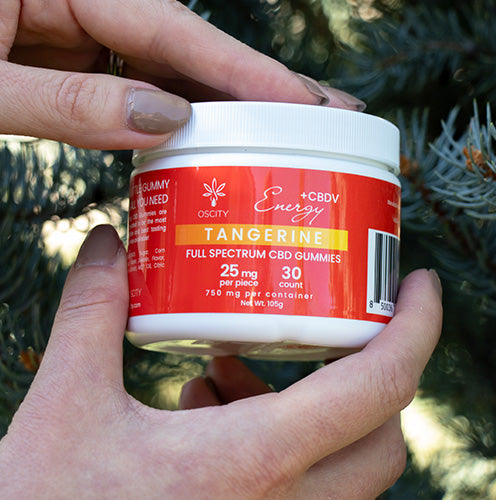 Welcome to Oscity Alabama's largest science and technology-based bio-pharmaceutical company
State of the art technologies and testing to guarantee maximum effectiveness. Unlock a new level of well-being today. Try our CBD oils, gummies and topicals that can help you reach a healthier version of yourself.

SHOP CBD PRODUCTS TAILORED TO YOUR NEEDS!
Award-Winning Product Formulation
HIGH POTENCY
Our technique relies on nanotechnology and is focused on the purest form of extraction to produce cannabinoids, isolates and distillates.
SCIENCE MEETS TECHNOLOGY
Greetings from Oscity! As a beacon in the Health & Wellness realm, we stand tall with our vertically integrated operations, a testament to our commitment to providing unparalleled CBD products. Nestled in the heart of Alabama, our facility proudly reigns as the largest and finest in the United States. With a fusion of world-class professionalism, pristine cleanliness, and cutting-edge technology, we set the benchmark for excellence in the industry.
REAL REVIEWS FROM REAL CUSTOMERS!
★★★★★

Osicty has the best products, best customer service, and best deals delivered right to your front door. Thx Oscity!

Randy K.

Seattle, WA
★★★★★

The fahreinheit gel arrived promptly and in good condition. Thanks Oscity! Great product!

Kathy H.

Denver, CO
★★★★★

Oscity has the best priced gummies and added bonus discounts during the year to make their products even more affordable!

Sherrie D.

Brookhaven, NY
★★★★★

This company is amazing! They are responsive, quick to ship and we love their products. Very impressive.

Jerry E.

Pensacola, FL
★★★★★

Been using it for over one year. I can't live without it. I have been having better nights sleep thanks to sleep tincture and it taste great!

Nancy N.

Houston, TX
GROWING. PROCESSING. MANUFACTURING.
MOST POPULAR
Fastest selling items in our shop. You can't go wrong with these.
SUBSCRIBE NOW FOR SPECIAL OFFERS AND DISCOUNTS!
About Oscity
Oscity Labs is a Health & Wellness company that prides itself on our vertically integrated operation to deliver the best products in the market. We have our own regenerative farming operation, extraction facility, analytical testing lab, and complete fulfillment production house. All of our products are grown, extracted, tested numerous times, and formulated IN-HOUSE to ensure you have the best and most consistent product every time!
We are a fully cGMP certified manufacturer with a 100,000 sqft state-of-the-art facility. Our products are formulated with the highest of intention and experience.
See what the professionals are saying about Oscity's products
Michael Prybicien
Vice President Operations
Sport Safety International

Certified & Licensed Athletic Trainer MA, ATC, CSCS, CES
This is not a paid testimonial. All comments are from real experiences with Oscity's products.
Oscity Blog Articles
Learn more about various cannabinoids and how they can potentialy help you with your day-to-day life
Follow Us Via These Social Channels
A FEW OF OUR CUSTOMERS
Keiran Neely
Captains Of Revelry - Event Coodinator
After so many years of trying to find a reliable way to fall asleep and stay asleep, the Oscity sleep gummies are excellent. I find myself nodding off and staying asleep throughout the night. Highly recommend it.
Randy Sandlish
High School Coach
The Fahrenheit cooling gel is absolutely incredible! I have tennis elbow from years of playing in college. It has hindered me ever since. Now I have full range of motion again and feel better than ever!
Cindy Martrible
Psychiatrist
I LOVE Chocolate and consider myself a connoisseur, but Oscity's chocolates are next level. I don't know how they made something taste so good and so smooth while also being functional. Its so hard to eat just one. You have to try these!