Discover Oscity Now - Grand Opening Limited Time Offer!
Highest Potency & Quality Full Spectrum CBD Products on the Market Today!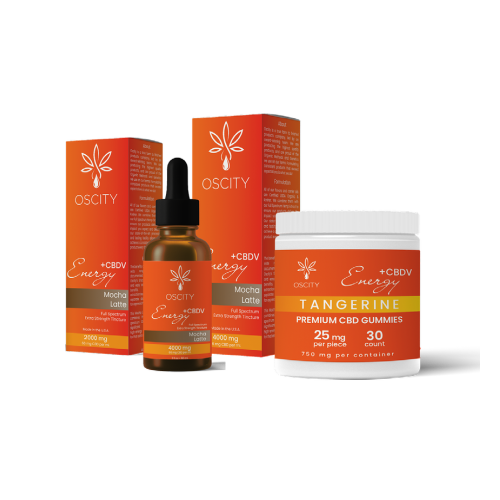 Our Energy +CBDV products are here to help unlock your true potential and provide a powerful boost of energy. Our unique formula contains a special blend of Full Spectrum CBD, and CBDV that has been carefully crafted and specifically designed for maximum efficacy. Experience the life-changing effects for yourself and start energizing your day!
Introducing our new Sleep +CBN formula, a revolutionary product that ensures you wake up feeling refreshed and rejuvenated. Our sleep promoting blend will provide the optimum balance of relaxation and full spectrum CBD and CBN extracts that specifically target and promote deeper, longer sleep. Its effects are perfectly balanced—allowing a full nights sleep, but also no grogginess! Say goodbye to restless nights, fatigue and exhaustion.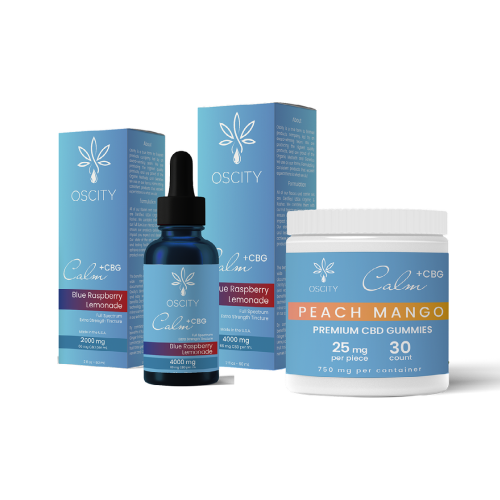 By combining the therapeutic benefits of Full Spectrum CBD and boosting the CBG, our Calm products offers a perfect way to rest your mind and body. Oscity Calm products use organic full-spectrum hemp extract made from proprietary Oscity hemp genetics, made by an eco-friendly supercritical CO2 extraction process.
Discover Fahrenheit, a breakthrough muscle and joint relief product with over 25 ingredients formulated to target inflammation at the source. Using natural essential oils, you'll feel an immediate relief from soreness and stiffness – so you can get back to doing the activities you love!